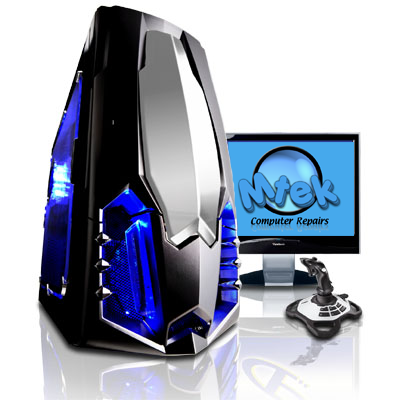 M-TEK Networking is located in Madison County and has been proudly serving Central Indiana, USA since 2001.
We provide local, professional expertise in computer repair and maintenance, fault diagnosis, virus & spyware removal, networking and other computer support services to both business and residential customers.
PC Problems? M-TEK Networking understands your frustration. And we know that every situation is different. That is why we offer down to earth solutions, tailored to your specific situation.
Call (765) 622-9232 for knowledgeable, friendly, down to earth service!
M-TEK Networking is your "One-Stop-Shop" for all your computer needs – Sales, Service, Repairs, Networking, Installation, Hosting, etc. Just think of us as your Personal PC Medic and your Private I.T. Department rolled into one!
The technicians behind M-TEK Networking are professionals with years of experience. We understand computing and have the skills to deal with your computer issues quickly, efficiently, and cost-effectively.
Chances are, if you're reading this page, you probably have a computer-related problem. Why not put us to the test? Tell us what the symptoms are and let us take it from there.
For any computer problem … big or small … M-TEK Networking is the one to CALL! (765) 622-9232